Get An H Pylori Test Done Today
It's Quick and Painless and
Done Right in Your Own Home
Could YOU have a hidden infection in your stomach causing inflammation and toxic waste products that are making you feel tired, depressed and achy? You'll never know until you get an H pylori test! H pylori is a corkscrew shaped bacteria that lives in the stomach and infects approximately HALF the world's population- including high numbers of children. It is the number one cause of stomach ulcers and is a known risk factor for getting stomach cancer. But that is not where the problems end. Hpylori if frequently found in the body whenever ANY chronic diseases are present. It has been found in:
The mouth in up to 100% of cases of periodontal disease
The liver in 78% of cases of liver failure
The stomach in nearly ALL cases of Ulcers that are not caused by NSAID's
The plaque in blood vessels that cause heart disease and stroke
Gall stones when gall bladder disease is present
Almost 1/2 the world's population
How H pylori could be affecting YOU…
H pylori is an infection… but unlike many other types of infections, you can have H pylori for years or even decades and not know it. But if you have ANY chronic health problems, then the H pylori bacteria COULD BE contributing to your symptoms! You see, any INFECTION can make you feel LOUSY! Even if you don't have Liver Disease, ulcers or periodontal disease- if you feel LOUSY all the time or you have any chronic condition where you have body aches, stomach problems or fatigue- you COULD have the H pylori bacteria. But you'll never know unless you get the H pylori test.
How This Stomach Bacteria Can Make You Tired and Achy
First: Infections make the immune system start fighting. And any immune response requires energy. Second: Every infection causes inflammation and H pylori is no exception. Low level inflammation triggers further immune response and the need to repair and replace broken down tissues.
"Present findings prove that H. pylori plays an
essential role in the pathogenesis of gastritis
and that ammonia is one of the main pathogenic
factors of acid-peptic disease."
Nijevitch AA Acta Paediatr Jpn. 1998 Apr;40(2):122-30.
Third: H pylori releases waste products that convert to ammonia. Ammonia goes to the liver where it not only requires energy to be processed, but it is actually a liver irritant- causing even MORE inflammation. This irritation and inflammation puts an extra strain on your already toxic and overburdened liver, decreasing it's ability to do its job of detoxification.
All of this uses Energy, energy that you don't have if you have a chronic health problem. If you are young and healthy, you'll hardly notice this extra strain. But if you are older, have been under a lot of stress, have a lot of toxic buildup or are fighting chronic health problems, then H pylori could be the straw that broke the camel's back- making you feel tired, drained, depressed and achy.
Bonus

Get an H pylori Test Today
And You'll Get the Book
The H Pylori Solution,
A Step-by-Step Guide to
Eliminating H Pylori
A $39.99 Value- Yours FREE!
Doctors Don't Agree
Doctors generally want a clear cut cause and effect. So if H pylori isn't the DIRECT CAUSE of your health problem, then they are not even going to go LOOKING for it- never mind that it could be CONTRIBUTING to your symptoms.
But people with health problems can feel a LOT better when they get rid of their H pylori!
This is the observation of thousands of 'alternative' physicians and their patients who KNOW that getting rid of H pylori makes a HUGE difference in your health. And research agrees. Studies on patients with such diverse problems as liver disease, rheumatoid arthritis and chronic fatigue syndrome show that people just FEEL a Lot Better when they get rid of H pylori.
In fact, a Hungarian study concludes,
"Eradication of H pylori thus seems to be
a beneficial impact on human health."
But in all of the studies where people felt better after 'eradication', the researchers always seem baffled because the bacteria didn't CAUSE the illness. But now YOU know why it works. You understand that getting rid of a constant drain on your immune system and your liver just plain makes you feel better- whether or not it is the "cause" of your illness.
Get an H pylori Test Today
You Can't Afford NOT to!
In-Home H Pylori Test
NO BLOOD DRAW REQUIRED!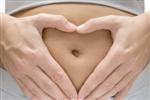 Helicobacter Pylori, also called H pylori, is a hidden bacterial infection in the stomach that can cause many symptoms of chronic illness Could you have H pylori? Testing for it is quick, easy, painless, and is done right in your own home.
How it Works
1) A Test Card and Kit is Mailed To You
2) You put a tiny stool sample on the card. No Blood Draw Required.
3) You Mail the Card back to the lab
4) I'll send you the results
**Includes the Free Bonus Book 'The H Pylori Solution'
A $39.99 Value- Yours Free
It's Simple and Easy
The H pylori test is an extremely simple, in home test that can even be done on children. A small stool sample is placed on a card and sent back (in a prepaid mailer) to the laboratory.
There are:
No blood draws
Zero pain
It's done in the privacy of your own home
You can even test children easily and quickly
You don't go to a doctor's office or lab
You don't even need a prescription
There are no hidden costs
It's Inexpensive
For less than the cost of dinner and a movie for two, you'll get:
Expert advice: Included with your order is the book 'The H Pylori Solution'. A step by step guide giving you all of your options about how to get rid of this bacteria.
The test mailed right to your door
Prepaid mailer to send back to BioHealth Labs
No Prescription Necessary
No Hidden Costs- shipping TO you is added, but the test kit, the shipping back to the company, the test results, and a consultation are all included in the price of the test.
What your Doctor Doesn't Know
Your Expert Advice includes ALL of the treatment options, even ones that your doctor won't know about. These options include supplements and herbs that can:
Make antibiotic therapy work better
Decrease or eliminate antibiotic side effects
Be used as a REPLACEMENT to antibiotic therapy
But you'll never know these options unless you work with me because your doctor does not know about them! But I do and I can help you navigate the pros and cons of antibiotic therapy verses herbal therapy and help you to make the best decision.
An H pylori Test Could Change Your Life
If you ARE infected and you have a chronic health problem, it could entirely change your life to get rid of it! If you are tired, have 'brain fog' or aching joints, you could feel much better by getting rid of this bacteria. Infections make you TIRED and getting rid of infections make you feel BETTER. If you DO have this bacteria and you DON'T get rid of it, you could suffer for years and years without EVER getting rid of your symptoms of fatigue, depression, brain fog or aching joints.
If you Could choose to feel better, wouldn't you?
Of course you would, but you don't always have the right information to get yourself better. Unfortunately, neither does your doctor. If your doctor could get you better, don't you think that he would have done so by now? If the treatments that you are getting were going to work, they would have by now, don't you think?
Conventional Medicine just isn't good at treating chronic health problems, the "diagnose the disease and give a drug" model just doesn't work for complex illnesses that may have many different causes. If you have chronic health problems and are NOT FEELING BETTER with the treatments that you have tried, what do you have to lose? You OWE IT TO YOURSELF and your family to try EVERYTHING that you possibly can to feel better again. And if you haven't had an H Pylori Test, then you simply haven't looked into every possible way to get better!
In-Home H Pylori Test
NO BLOOD DRAW REQUIRED!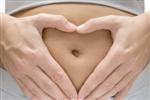 Helicobacter Pylori, also called H pylori, is a hidden bacterial infection in the stomach that can cause many symptoms of chronic illness Could you have H pylori? Testing for it is quick, easy, painless, and is done right in your own home.
How it Works
1) A Test Card and Kit is Mailed To You
2) You put a tiny stool sample on the card. No Blood Draw Required.
3) You Mail the Card back to the lab
4) I'll send you the results
**Includes the Free Bonus Book 'The H Pylori Solution'
A $39.99 Value- Yours Free